Overview of Services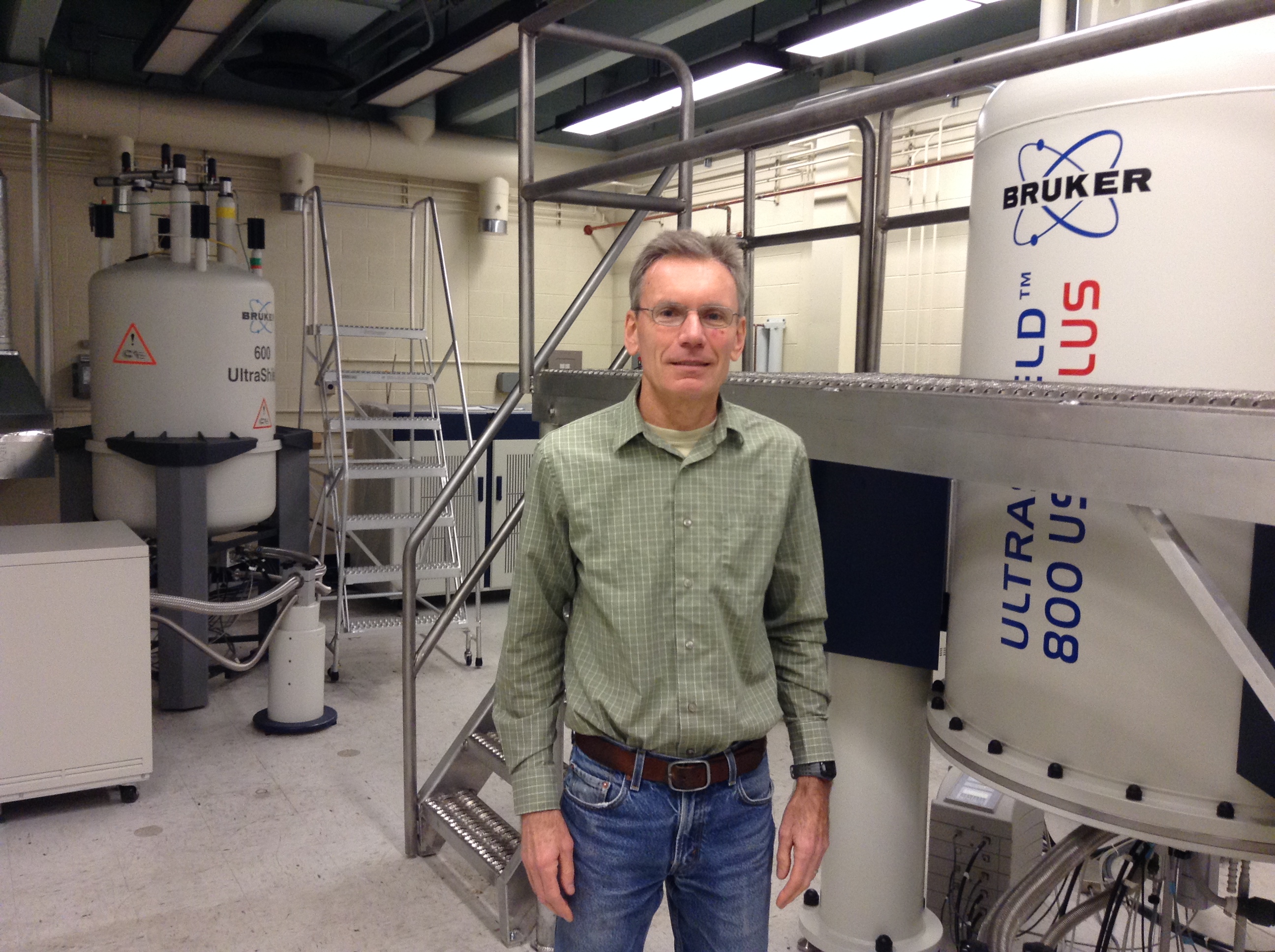 The primary purpose of the lab is to provide solution NMR spectrometer time. Six NMR spectrometers from 500 MHz to 800 MHz are available. Almost all lab clients learn to operate one or more spectrometers.
Jeff Ellena, the lab manager, has 30 years of experience with NMR and is available for consultation, teaching spectrometer operation, and assistance with designing projects and collecting data.
Leadership
Lab Manger:
Jeff Ellena
Senior Scientist
Location and hours of operation
Hours Staffed
Location

9 am - 5 pm Mon-Fri

UVa Chemistry Bldg., McCormick Rd.

Charlottesville, VA 22904
Links and Resources